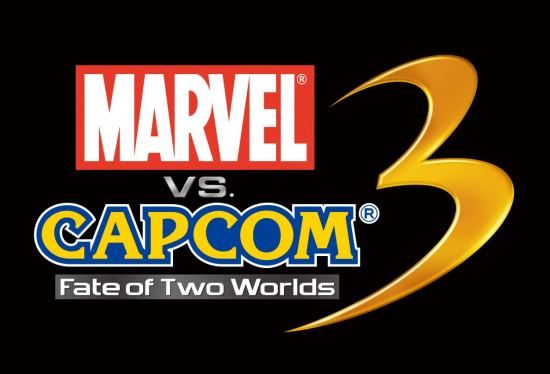 Marvel vs. Capcom 3 gets two new character trailers. First up is Capcom's Akuma (translation 'Devil') from the Streetfighter series, his first appearance was in Super Streetfighter II Turbo as a secret unlockable character.
Marvels Taskmaster (Tony Masters) is a character from the Avengers Series. Taskmaster is a US Government training instructor.
Marvel vs Capcom Fate of Two Worlds is due for release for Xbox 360 & PS3 on 18/02/2011
Marvel vs Capcom 3 Game Features
Innovative graphics and gameplay bring the Marvel and Capcom Universes to life: Powered by an advanced version of MT Framework, the engine used in Resident Evil 5 and Lost Planet 2, Marvel vs. Capcom 3 brings beautiful backgrounds and character animations to the forefront.
Evolved VS. Fighting System: Wild over-the-top gameplay complete with signature aerial combos, hyper combos and other original systems. The evolved new battle system, the "Team Aerial Combo," takes the exciting mind-reading game to a whole new level!
3-on-3 Tag Team Fighting: Players build their own perfect team by assigning unique "Assist Attacks" for each character and utilize each character's special moves to create their own unique fighting style.
Simple Mode: Streamlined button mapping option will allow novice players to perform moves like a pro.
Living Comic Book Art Style: See the most adored characters from the Capcom and Marvel Universes brought to life in a "moving comic" style, blurring the boundaries between 2D and 3D graphics.
New Characters: Popular returning characters include Spider-Man, Ryu, Wolverine, Morrigan, Iron Man, Hulk, Captain America, Felicia, Chun-Li, Tron Bonne, Magneto and Doctor Doom. Viewtiful Joe will make his debut in the Marvel vs. Capcom franchise.
New characters joining the playable cast for the first time in fighting game history include Chris Redfield, Thor, Trish, Super-Skrull, Amaterasu, Dormammu, , Wesker, X-23, Arthur, Deadpool, Nathan Spencer, M.O.D.O.K. and Dante!