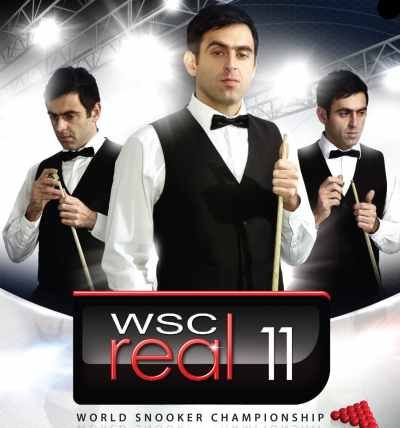 Dark Energy Sports today announced that three times World Champion Ronnie O'sullivan will the be the face of World Snooker Championship Real 2011, currently in development  for PS3, Xbox 360 and PC.
World Snooker Championship Real 2011 is the official game of snooker and is due for release sometime during Q2 201, Game features will include online multiplayer allowing players to play with other players from around the globe, and a single player that has real world tournaments, venues and players.
Game Features: WSC Real 2011 allows virtual snooker players to manipulate time and re-live their best (and worst) shots with an enhanced super slow-mo rewind system. Players can replay the action of any shot and any frame from any camera angle: fast forward, rewind, and even retake shots.
Features ·        All the official tournaments of the 2010/11 snooker seasons.
·        All the top players from the 2010/11 seasons.
·        Play against snooker fans from around the world using online play.
·        Spectacular new graphics and lighting system.
·        Rewind time and replay shots from any angle, over and over again.
·        All new dynamic challenge mode to really test your skills.