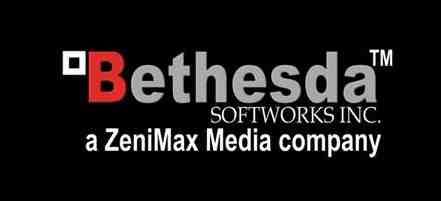 Bethesda today announced their release line-up for 2011, and quite an impressive line-up of games it is as well including games such as Brink, Hunted: The Demon's Forge, RAGE, and The Elder Scrolls V: Skyrim, All due for release on Xbox 360, PS3 and Games for Windows.
Brink: An immersive first-person shooter being developed by Splash Damage Is due for release in the UK & Europe on the 20th May. Brink Blends single-player, co-op, and multiplayer into one seamless experience, and features dynamic battlefields, extensive customisation options and an innovative control system.
Hunted: Is a fantasy action game, due for release on the 3rd of June. Hunted takes a fresh approach to the classic dungeon crawl experience and delivers all of the action and intensity of a modern-day shooter. Currently being developed by inXile Entertainment.
 RAGE: The much anticipated FPS from one of the genre's best known developers, id software, Is due for release on the 16th September,  16th,  RAGE features an intense first-person shooter experience,  breakneck vehicle combat, an expansive world to explore and jaw-dropping graphics powered by id's revolutionary id Tech 5 technology.
The Elder Scrolls V: Skyrim The recently announced title from Bethesda Game Studios. The Elder Scrolls IV: Oblivion®. Skyrim, Will be the latest chapter in The Elder Scrolls saga, re-imagines and revolutionises the open-world fantasy epic and will launch worldwide on November 11th (11.11.11).
"We are thrilled to offer our fans such a strong roster of games," said Vlatko Andonov, president of Bethesda Softworks. "We are excited to present such a diverse line-up of high quality titles.  2011 will be a great year for gamers."