SOCOM 4: U.S Navy Seals, Due for UK release on 22nd April with a robust single player campaign and a competitive multiplayer experience as Socom 4 builds on the success of the Socom franchise and features rich cinematic's and PlayStation move support.   In Socom 4 players will experience life as Ops Commander Cullen Gray who leads a 5 person squad on 14 missions spread over 6 days that involves an international catastrophe when Nato forces in Southeast Asia are attacked and killed. Using both the Move and Dualshock controllers players will be able to take precise tactical control over their A.I. squad mates, Your squad mates are South Korean covert ops specialist 1st Lieutenant Park Yoon-Hee (call-sign "45″), Chief Petty Officer Dion Wells,  Heavy Weapons Operator Eric Schweitzer, South Korean Recon Operator Chung Kwan, and ORACLE a Nato intelligence analyst on-board an offshore Nato carrier that's been left crippled after an attack.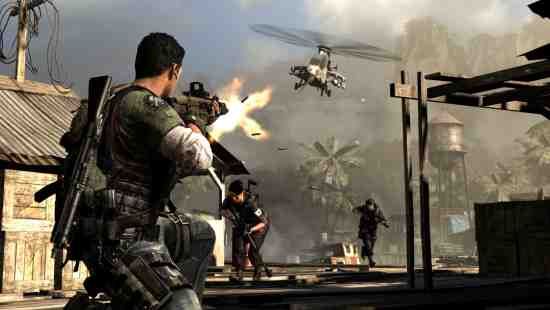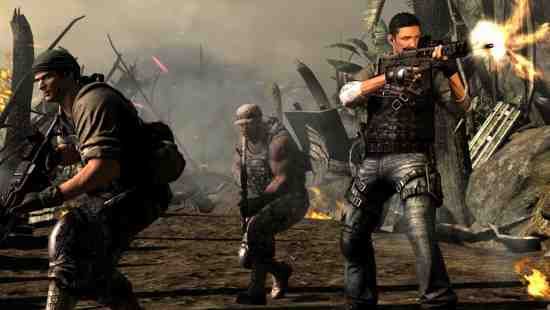 KEY FEATURES
 Single-player campaign that delivers a rich cinematic experience supported by a strong contemporary narrative. Fight through 14 robust single-player missions over the course of a desperate six-day battle on the ground in Southeast Asia.
 Tactical, team-focused gameplay utilizing an enhanced command scheme.
 Full PlayStation Move integration makes shooting intuitive and precise. Players can utilize weapon scope control to enable ultra-precise shots.
 Dynamic enemy AI exhibit advanced squad tactics that adjust to the team's every move, ensuring that encounters are unique each time through the combat zone.
 Utilize real-time access to supporting air assets like the devastating aerial bombardment.
 Destructible cover enables players to take defendable firing positions and allows cover barriers to be destroyed with heavy weapon fire and explosions.
 International Forces – The nationality of your character and teammates changes depending on your region.
 Active Armory – Scavenge and modify enemy weapons to build your arsenal.
 SOCOM 4: U.S. Navy SEALs will be playable in Stereoscopic 3D with full-fidelity resolution.
COMPETITIVE ONLINE MULTIPLAYER
 Team-focused game modes for up to 32 players and ranked matches for more ways to earn experience points.
 Online career progression rewards players for heroic deeds with unlockable weapons, bonus characters, and new medals.
 Varied multiplayer maps offer vastly different terrains, from city slums to rural farmland and coastal vistas.
 Every multiplayer map supports all game modes and player counts, while pre-order map "Abandoned" exclusively offers classic Suppression.
 Extensive community support allows for quick matchmaking, friend finding and clan management
 Dynamic servers allow for user suggestions to be implemented in Zipper-created ranked rooms.
 Custom matches offer a robust choice of player options ranging from cover to weapon class restrictions and the ability to revive a team member.
 Classic mode consists of a collection of game rules for the hardcore fan, including no respawning, no health regeneration and no cover system.
 Tactical strikes from the single-player campaign will be available in most multiplayer game modes once the player performs certain tasks.
Socom 4: U.S Navy Seals is available for pre-order HERE