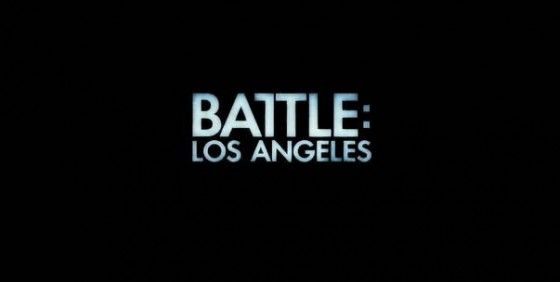 KONAMI have announced their upcoming FPS, It's a movie tie-in of Columbia Pictures Battle: Los Angeles and it's being developed by Saber Interactive. Battle: Los Angeles is due for release this Month and will be available on Xbox 360, PS3 and Windows PC. Players take on the role of Corporal Lee Imlay as they fight alongside characters from the film to defend the city of Los Angeles from attacks from unknown forces. "KONAMI jumped at the opportunity to team up with Columbia Pictures and publish the Battle: Los Angeles video game," said Careen Yapp, Vice President of Acquisitions and Franchise Development Konami Digital Entertainment. "We love the movie and it was a great experience working with Saber – there were some great ideas about how to expand the story into a game. It's a great chance for gamers and moviegoers to play out the world of the film."
"Battle: Los Angeles is a tremendously thrilling game and a perfect complement to our film. Saber and KONAMI have creatively entered the world of the film and used it as a canvas for a rich, exciting game," said Mark Caplan, Vice President Consumer Products, Sony Pictures Entertainment. Powered by the Saber3D Engine, Battle: Los Angeles is a high-end fast and frantic first–person shooter game that will take players through a single player campaign that mirrors the upcoming feature film. Players will assume the role of a Marine fighting against a worldwide alien invasion that has the city of Los Angeles as the major battleground and focal point for the game. Players will battle unique and varied enemies using an arsenal of weapons throughout the game like an assault rifle, sniper rifle, rocket launcher, frag grenades, and a turret gun as they navigate the streets of Los Angeles avoiding fierce and relentless attacks.
Aside from high-caliber fire fighting combat, destructible environments have been included using the Havok Destruction Module which will allow players to destroy scaffolding structures, vehicles and overpasses to eliminate enemy forces. With unlockable content, trophy support, and 5.1 surround sound, Battle: Los Angeles will pull players deep into the heart of the battle to save mankind.