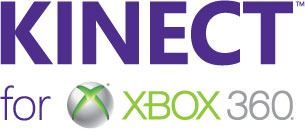 In a recent article on CVG Microsoft's Senior Producr Kevin Unangst has said that there are more core games on the way for Kinect
"There are many [hardcore games] coming," says senior producer Kevin Unangst. "This is sort of scratching the surface of what's happening, but we've got Child of Eden here today, we've got Twisted Pixel's Gunstringer, and certainly you're going to see more."
The Kinect was only released last November and has since gone onto sell more than 10 million units worldwide in around 3-months.
"We're not even a hundred days since we launched Kinect yet. It was very intentional with Kinect to go out and deliver blockbusters like Kinect Sports and Dance Central — games that resonated with a broader audience. There's a whole host of things [for core developers], whether it's voice control, face recognition and all the tech that Kinect makes possible. Now that we've got it in the hands of developers you're going to see more and more core games. This is just the beginning."
The future looks promising for the Kinect and for core gamers alike.