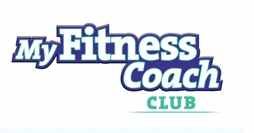 My Fitness Coach for PS3 & Wii is due for release this Friday (18th March), So you'll have no excuse not to get fit for Spring time. My Fitness Coach Club will give you tailor-made training sessions with a wide variety of workouts!
Description Choose your programs according to your goals, needs or interests: whether you are a Cardio junkie or a Yoga addict, you'll find the workouts you need! Stay motivated throughout your fitness routine and follow your personal coach's feedback to maximise your training. Track your progress and take fitness tests to redefine new goals according to your performances.
Expand your fitness experience and get new exciting challenges all year long with the additional programs available through the shop.
Games Features
Personalise your workouts with your own music: upload your favourite tunes and let the game analyze your playlist to suggest which ones suit your chosen program best.
Use the move controller for more accurate tracking. Colored light tralls will enable you to be on sync. with the trainer.
Pre-order from Shopto.net on PS3 or Wii