Sega have issued some details about their upcoming Captain America: Super Soldier.
Gamers will take on the roll of Captain America during World War II. As Marvel's defender of the American way takes on Red Skull and his army in a third-person action shooter, Gamers will use Captain America's trademark shield to try and take out multiple enemies in one go or to deflect incoming fire back at enemies.
Sega has also promised "free-flowing combat and acrobatic platforming" as part of the experience that see's our protagonist infiltrating Hydra's mysterious castle complex. Captain America: Super Soldier combines an acrobatic combat system with fluid platforming and a highly tuned suite of shield attacks including melee combos.
Xbox 360 Screens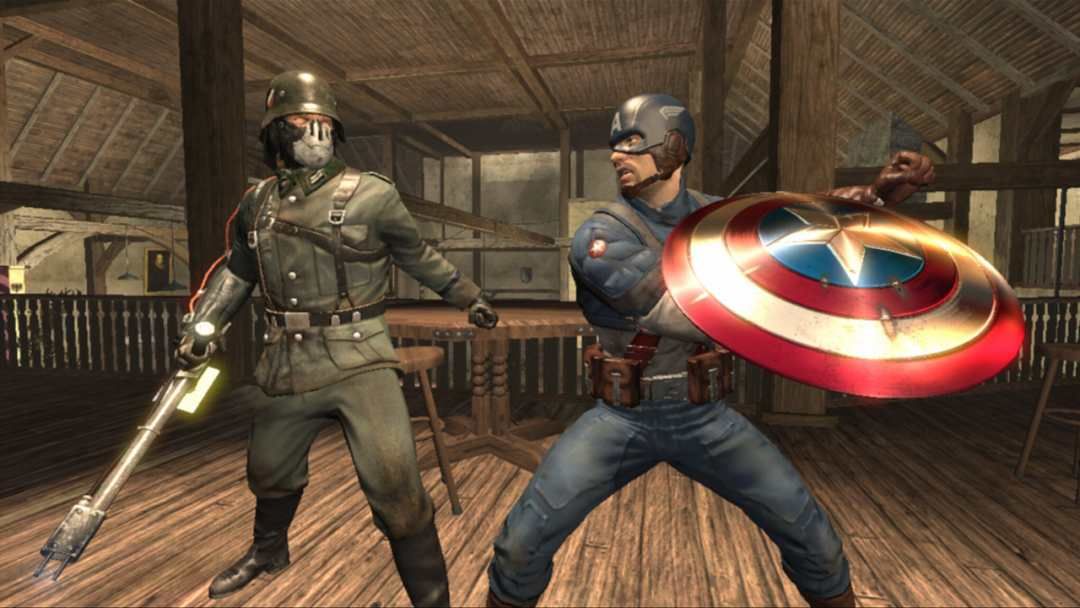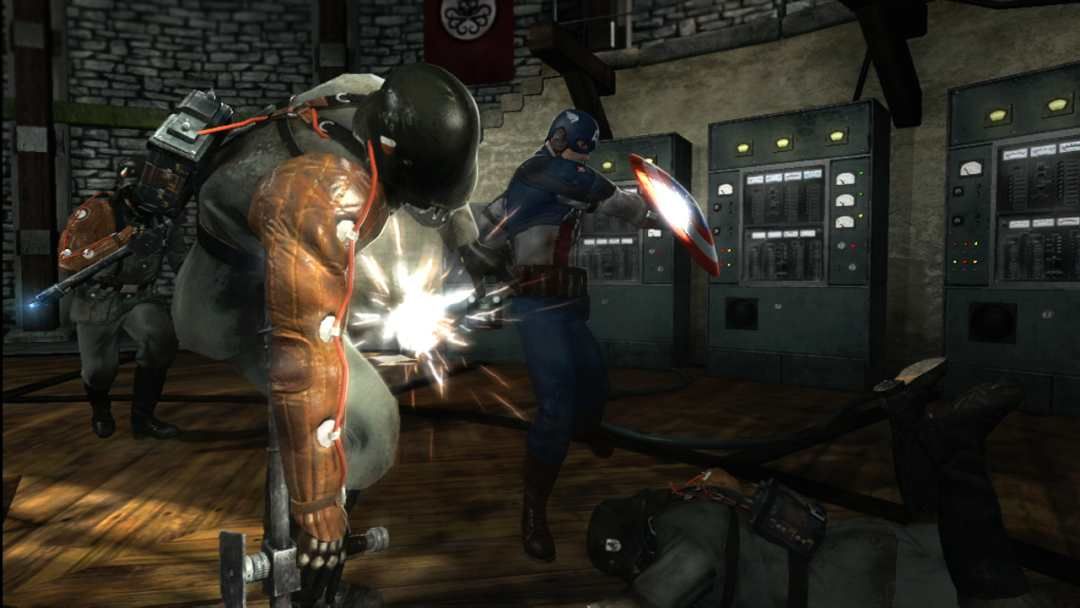 PS3 Screens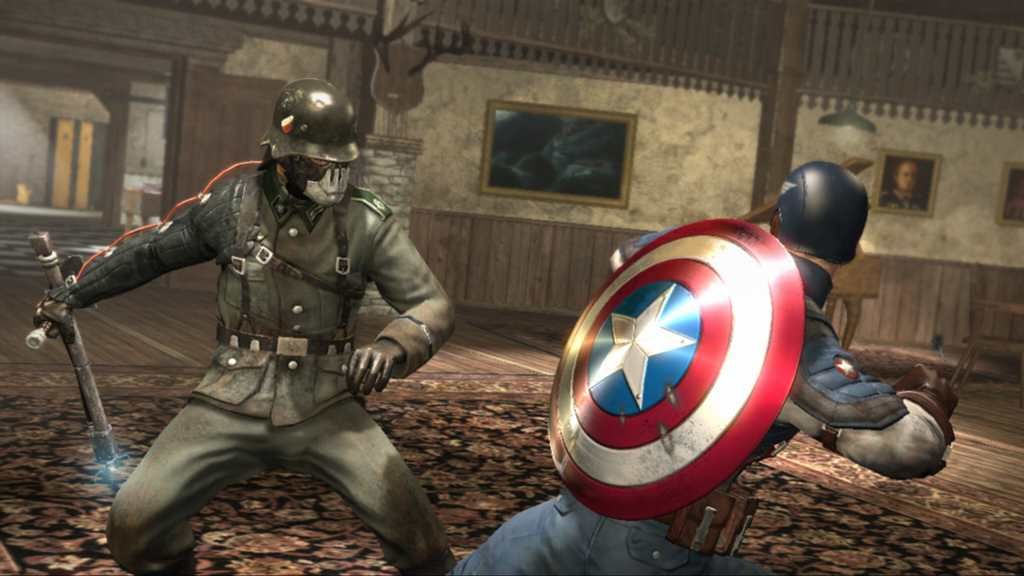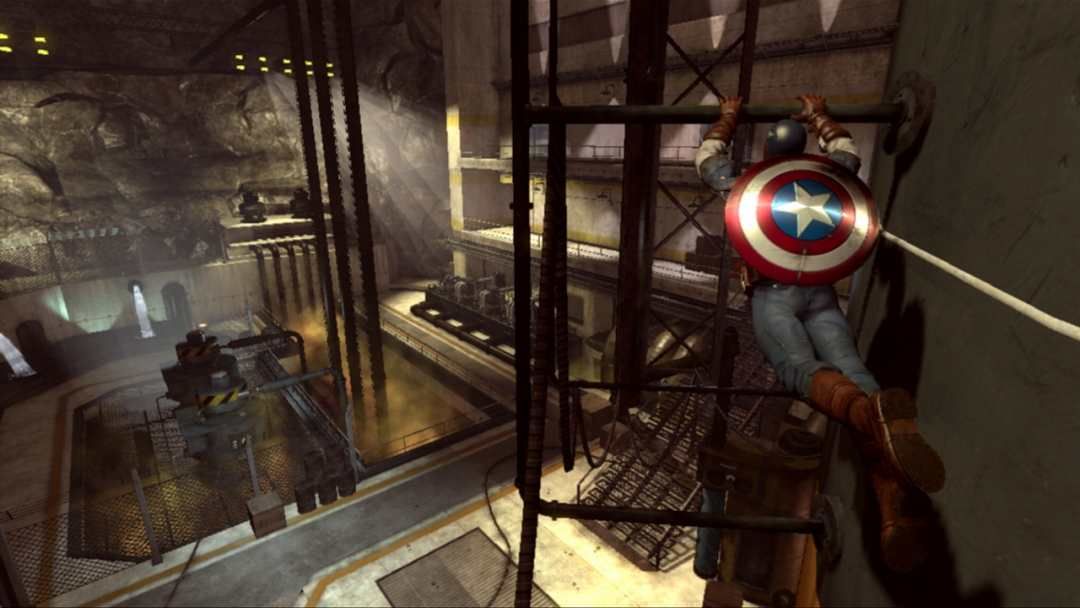 Features * Become Captain America: Engage in combat against enemies bent on world domination during World War II. Use your abilities as the ultimate Super-Soldier to infiltrate Hydra's Castle and annihilate the forces of evil.
* Use Captain America's Shield: Your shield is your most powerful weapon and best defense. Use it to take out multiple enemies from a distance, block incoming attacks, destroy objects, solve puzzles, and reflect incoming fire back at enemies.
* Capture the Castle, Save the World: Infiltrate a huge castle complex that's both an acrobatic playground for the Captain's physical prowess and a house of mystery, with enemies and danger at every turn.
* Acrobatic Platforming: Extensive acrobatic abilities allow you to scale walls, climb ledges, and vault from poles to overcome environmental challenges. Master timing-based controls to execute advanced moves and discover multiple paths through missions.
* Free-Flowing Combat: Move freely through the castle battlefield with acrobatic precision as you take down multiple enemies with devastating combos. Take control of a turret or grab a soldier from behind and use his weapons against him. Execute punches, kicks, grabs, vaults, and shield throws to unleash the power of Captain America.
* Face Fearsome Foes: Face off against Captain America's greatest villains, including the Red Skull, Arnim Zola, Baron Strucker, Madame Hydra, Iron Cross, and more.
* Original Storyline Set in the Movie Universe: Experience the stirring tales of Captain America's world with an original story by noted Marvel scribe Christos Gage created specifically for the video games and set in the movie universe.