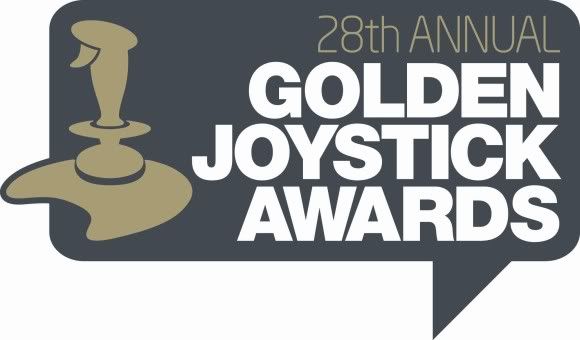 The Golden Joystick Awards are the UK video games industry's answers to the Oscars and officially the worlds most popular video games awards (Guinness Book of Records). Now in its 28th year the awards are bigger than ever and celebrate everything that is awesome about video games.
With two weeks still left to go over 1 million votes have already been cast by gamers eager to show their appreciation to their favourite games. Over 100 titles are competing across 16 categories for the biggest prize in gaming, the Ultimate Game of the Year.
Categories in the 28th Annual Golden Joystick Awards categories are:
Action Game Of The Year ITN Game On Shooter Of The Year Racing Game Of The Year RPG Game Of The Year Puzzle Game Of The Year Fighting Game Of The Year Sports Game Of The Year Strategy Game Of The Year Music Game Of The Year Online Game Of The Year Downloadable Game Of The Year Portable Game of the Year Soundtrack Game Of The Year MSN One To Watch UK Developer Game Of The Year Ultimate Game Of The Year
The nominations for Ultimate Game of the Year are as follows:
Call Of Duty: Modern Warfare 2 Dragon Age: Origins Fallout 3: Game Of The Year Edition Final Fantasy XIII Football Manager 2010 God of War III Heavy Rain Left 4 Dead 2 Mass Effect 2 Metro 2033 New Super Mario Bros Wii Plants vs Zombies Pokemon Heart Gold/Soul Silver Red Dead Redemption S.T.A.L.K.E.R. Call of Pripyat Uncharted 2: Among Thieves
Voting closes on 25th October – if there's a game you feel deserves a Golden Joystick – get over to http://www.goldenjoystick.com and vote now!