Currently 3 people are seeing this product

Fight for your freedom in a sprawling fantasy world caught between the living and the fallen. Hone your skills in a retro epic featuring puzzle platforming, metroidvania exploration and crunchy soulslike combat.

While out fighting for the glory of your kingdom, you and your fellow soldiers are whisked away to Terragaya, a mystical land on the fringes of the afterlife. Your task is to locate the Guardian and move on to the next world. The hitch? You and your compatriots never actually died.

Battle your way to the heart of the mystery: Outwit cunning enemies, solve nefarious puzzles, upgrade your character and explore every corner of a dazzling, intricate 16-bit world. Souldiers is a handcrafted retro epic for the ages.

Read more below...
---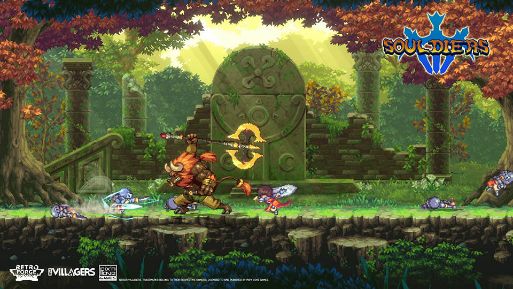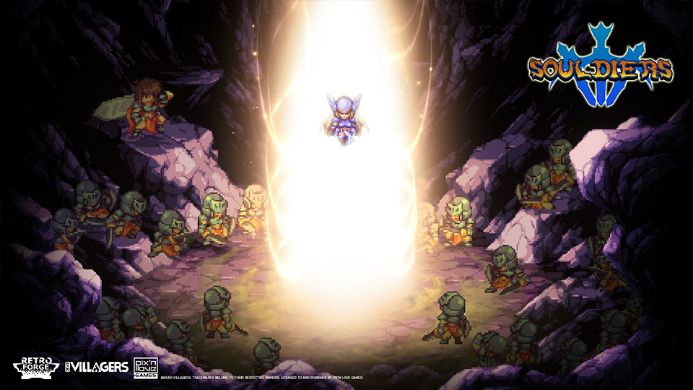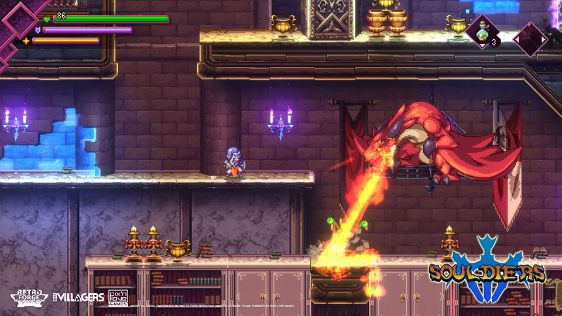 Hone your skills in a retro epic!
---
Features:
• Gripping melee combat: Slash, parry and dodge your way through an ever-evolving roster of enemies, upgrading your skills and equipment to find a combat style that's perfect for you.
• An interconnected world: Discover a sprawling handcrafted landscape filled with treasures, tough-as-nails bosses and secret pathways.
• 16-bit sensation: Terragaya comes to life with vibrant world-class pixel art packed to the brim with details.
• Smart moves: Solve environmental puzzles and leap from place to place using an ever-expanding moveset.