Currently 3 people are about to buy this

ANSWER THE CALL TO GREATNESS
Rise to the occasion and realize your full potential in NBA 2K23. Prove yourself against the best players in the world and showcase your talent in MyCAREER. Pair today's all-stars with timeless legends in MyTEAM. Build a dynasty of your own in MyGM or take the NBA in a new direction with MyLEAGUE. Take on NBA or WNBA teams in PLAY NOW and experience true-to-life gameplay. How will you Answer the Call?

Read more below...
---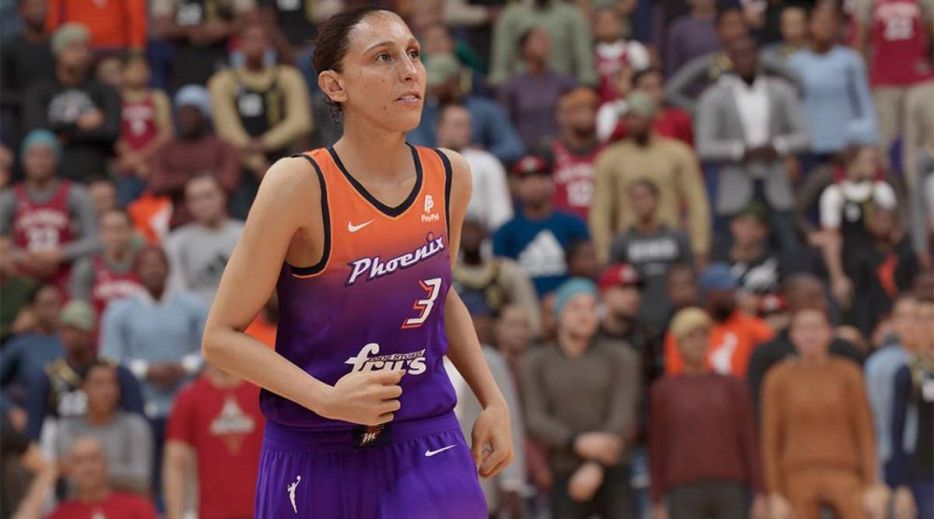 Rise to the occasion and realize your full potential in NBA 2K23

● TAKE MORE CONTROL - Feel refined gameplay in the palm of your hands on both sides of the ball in NBA 2K23. Attack the basket with a new arsenal of offensive skill-based moves, while you unleash your potential as a lockdown defender with new 1-on-1 mechanics to stifle opposing players at every turn.

● AN EPIC VOYAGE AWAITS - Embark on a swashbuckling basketball journey aboard a spacious cruiseliner equipped with pristine courts, scenic views, and a boatload of rewards for you and your MyPLAYER to enjoy. Plus, there's even more to explore during shore excursions.

● JORDAN CHALLENGE RETURNS - Step back in time with era-specific visuals that captured Michael Jordan's ascent from collegiate sensation to global icon with immersive Jordan Challenges chronicling his career-defining dominance. Lace up his shoes to recreate his otherworldly stat lines and iconic last shots, while listening to first-hand accounts from those who witnessed his maturation from budding star to basketball legend.

● BUILD YOUR SQUAD - Ball without limits as you collect and assemble a bevy of legendary talent from any era in MyTEAM. Dominate the hardwood each Season and bring your vision to life with a broad set of customization tools to create the perfect look for your perfect starting five.

● THIS IS GAME - Compete as your favorite NBA and WNBA teams and stars and experience the pinnacle of true-to-life gameplay. With best-in-class visual presentation, improved player AI, up-to-date rosters and historic teams, the game has never felt more real and complete than it does in NBA 2K. Feel the energy of the crowd, the intensity of the competition, and the endless entertainment of one of the most immersive sports products in gaming today.

● MICHAEL JORDAN RETURNS - Step onto the hardwood in the most definitive Michael Jordan experience to date with The Jordan Challenge. Relive and recreate 15 iconic performances from Jordan's illustrious career. Ten of the original challenges make their return from NBA 2K11, completely rebuilt from the ground up - alongside 5 entirely new moments. Step back in time as you play through these iconic performances that include period-correct game presentation, arenas, and PA announcers, while listening to NBA luminaries that experienced first-hand the legend that came to be.

● MAKE IT TO THE LEAGUE - Fulfill your NBA dreams as you set forth to greatness in a dramatic journey in MyCAREER. Forge relationships, build your rep and overcome the arduous obstacles that test even the most promising ballers. Diversify your brand off-the-court and make your name the one to remember on-the-court; All while you bring your friends for the ride as you hoop your way to the top in NBA 2K. This is where you decide. How will you write your story?

● JOIN THE BIGGEST HOOPS COMMUNITY - Make your name in The City, the biggest basketball world yet (for PlayStationⓇ5 and Xbox Series X|S) or embark on an epic voyage aboard the only cruise ship (for PlayStationⓇ4, Xbox One, Nintendo Switch, and PC) fit for the best ballers in the game. No matter the journey with your MyPLAYER, be ready to work, gain rep and run the courts. Test your limits in the Gatorade Training facility, and hit the shops for the freshest gear from the biggest brands before you compete in year-round events earning rewards to keep you locked in.

● BUILD YOUR DREAM SQUAD - MyTEAM turns fantasy into reality as you collect and earn cards to assemble out-of-this-world starting 5s with legends and All-Stars from any era. Unleash your best against elite squads while you discover immersive challenges, competitive tournaments and exciting rewards. Experience all this and more with the MyTEAM community with new updates season-after-season.

● TAKE IT TO THE TOP - Call the shots to build your dynasty or decide the league's trajectory in the most immersive managerial simulation experience with MyNBA and MyWNBA (MyGM and MyLEAGUE for PlayStationⓇ4, Xbox One, Nintendo Switch, and PC). Unparalleled control paired with in-depth tools inform your decision making and success, while you set the rules as a top executive in this fully customizable mode. Jump into a season or envision long-term growth with a multi-year experience available offline and online.