Currently 6 people are about to buy this
Animal Crossing: New Horizon

A carefree new life is just beyond the horizon! Step off the plane and onto your very own deserted island where new friends, discoveries and opportunities are waiting for you. Paradise is what you make it in Animal Crossing: New Horizons for Nintendo Switch!

From July the 3rd a free update for Animal Crossing: New Horizons will add the following features and characters to the game - details below:

Another summer update is planned to be released in early August.

Read More Below...
---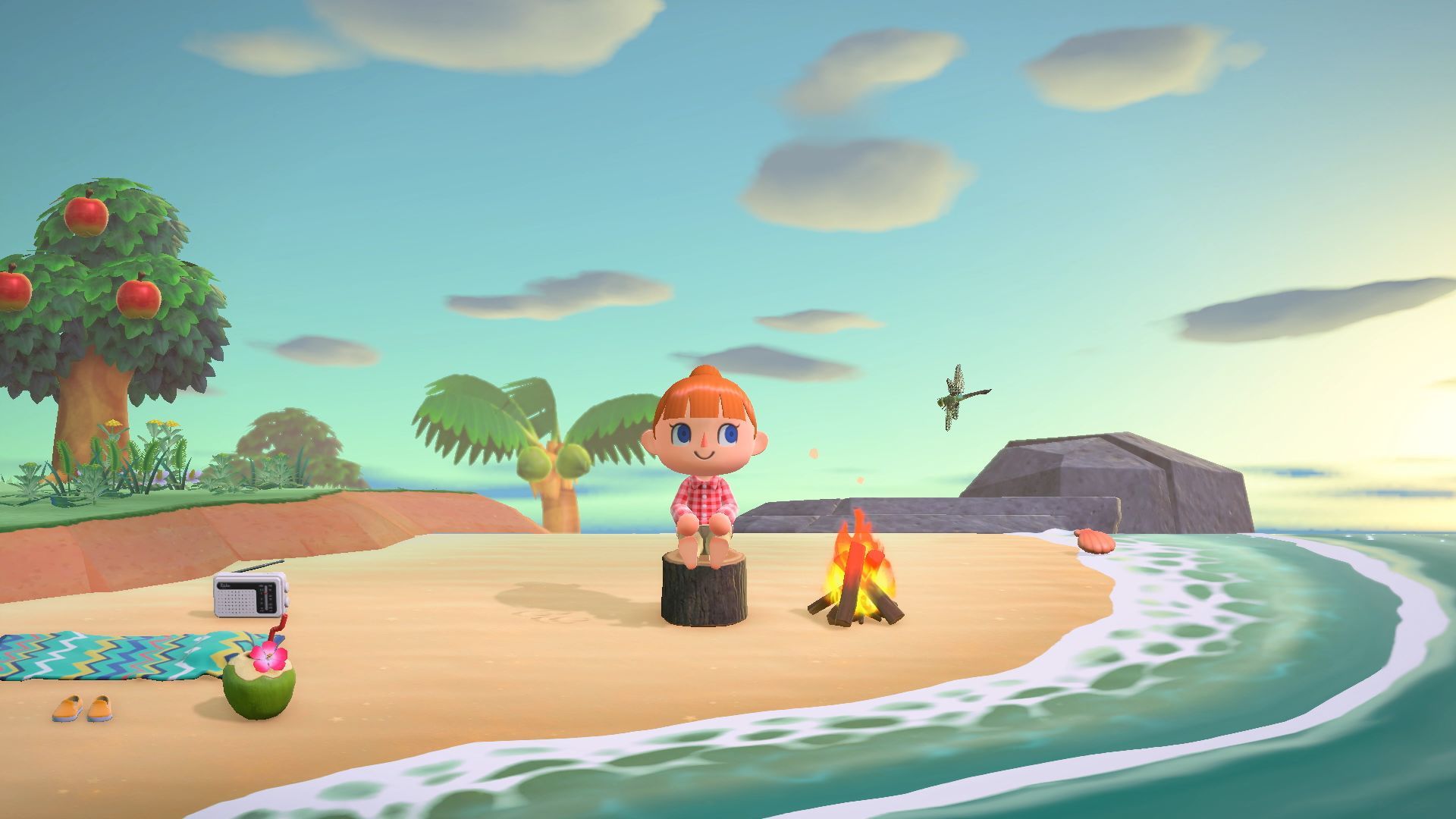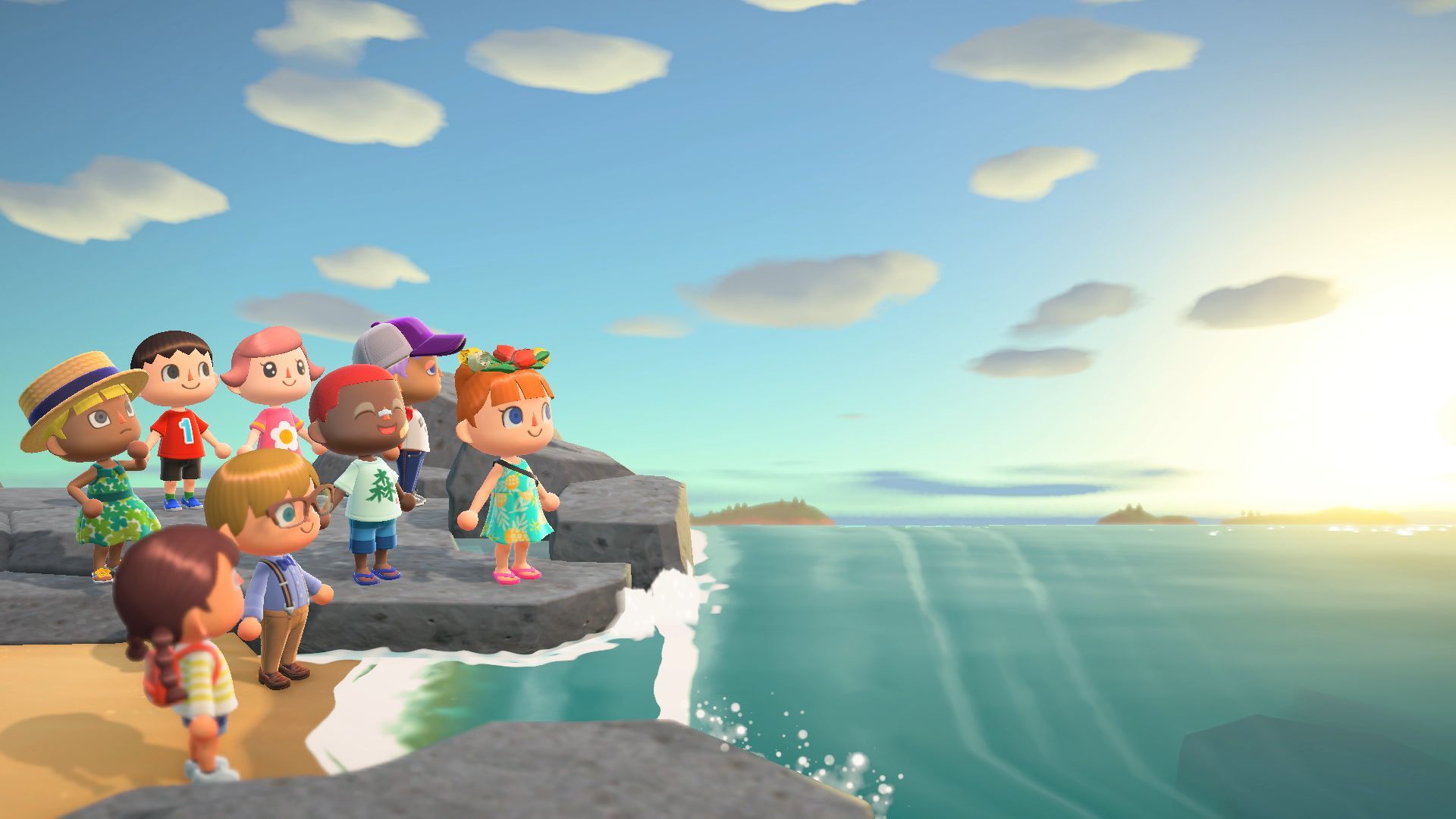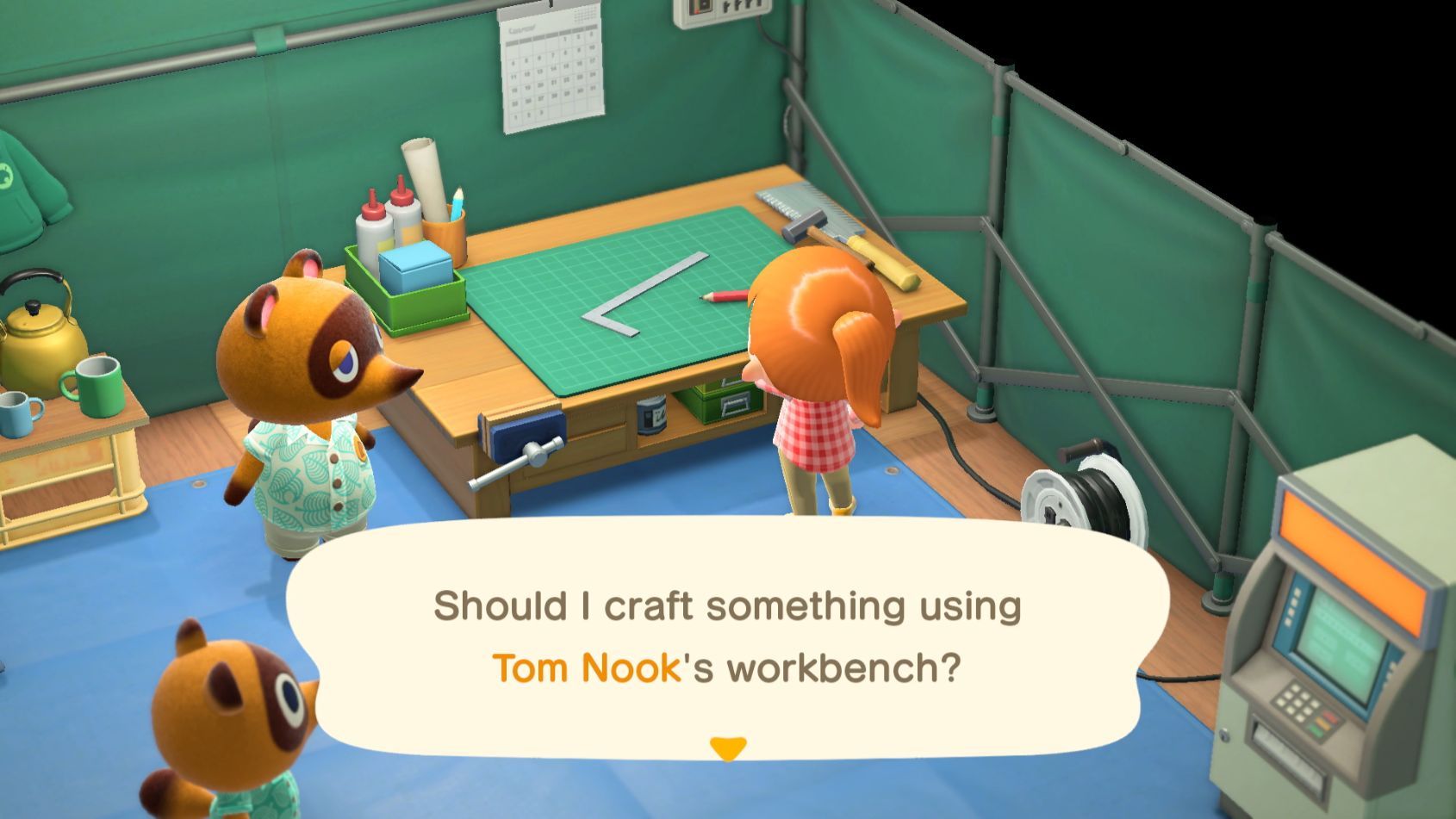 ---
if the hustle and bustle of modern life's got you down, Tom Nook has a new business venture up his sleeve that he knows you'll adore: the Nook Inc. Deserted Island Getaway Package!
---
The Free udpate on July 3rd will include the following:

Swimming and Diving
Grabbing a wet suit, players can get aquatically acquainted with island marine life when swimming and diving arrive to Animal Crossing: New Horizons. When swimming in the inviting waters off the coast of their island, players can dive to discover and scoop up sea creatures that inhabit their island's ecosystem. It's worth looking out for any prospective additions to the museum and hear fun facts from Blathers when donating discoveries.

Pascal Brings Rewarding Recipes
While swimming, players might meet someone new! The friendly visitor Pascal seems to love scallops, and if players discover one while diving, he'll ask if he can have it. As a thank you, he'll share some of his mermaid-themed DIY recipes.

Gulliver?
After downloading the free update, someone looking familiar, but with slightly different, pirate-like clothing, occasionally washes up on the shore. Once players offer him a hand, he will send a special reward to show his gratitude for the help

Sure, you've crossed paths with colourful characters near and far. Had a grand time as one of the city folk. May've even turned over a new leaf and dedicated yourself to public service! But deep down, isn't there a part of you that longs for…freedom? Then perhaps a long walk on the beach of a deserted island, where a rich wealth of untouched nature awaits, is just what the doctor ordered!

Peaceful creativity and charm await as you roll up your sleeves and make your new life whatever you want it to be. Collect resources and craft everything from creature comforts to handy tools. Embrace your green thumb as you interact with flowers and trees in new ways. Set up a homestead where the rules of what goes indoors and out no longer apply. Make friends with new arrivals, enjoy the seasons, pole-vault across rivers as you explore, and more! This new addition to the Animal Crossing series launches March 20, 2020, exclusively for the Nintendo Switch system.

With nothing but a tent and your trusty new NookPhone, life will be a tad rustic to start with. But don't worry! With a little elbow grease, the island can become somewhere you're proud to call home. As they say, if you want things just right, there's only one option: do it yourself!
Collect DIY Recipes, then gather the materials needed. Craft tools needed for everyday use or outdoor furniture that can improve life for everyone. Decorate the island in all kinds of creative ways and build bridges, paths, slopes and rivers to fashion the island however you like. It won't happen overnight, but seeing the results take shape will be oh-so satisfying!
You can't turn your island into a paradise without others to share it with! Although you'll only have a few to begin with, more would-be residents will arrive as the island improves. Help them get settled, then lend a hand with tasks, send gifts, arrange photo shoots on the island of Photopia and more, all in the name of friendship!
Better yet, up to eight people registered on one Nintendo Switch can live on the same island, and up to four can enjoy island life simultaneously*. You can also play with up to seven people either locally or online**, travelling to their islands or inviting them to yours. Whether you're sharing gifts, competing in bug contests or just enjoying each other's company, there's always more fun to be had with friends!

*Local multiplayer requires one compatible controller per player. Additional controllers (sold separately) may be required. Up to 8 players registered as users on a Nintendo Switch console can live on one shared island, and up to four residents of one island can play simultaneously on one console. Please note: only one island can exist per Nintendo Switch console, irrespective of the number of users registered to or copies of the game used on one console. One Nintendo Switch and one copy of the game is required for each unique island.
**Up to eight people can play together on one island via local wireless or online play. Local wireless multiplayer requires one console and one copy of the software per player. Internet connection required during online play. To use online services, you must create a Nintendo Account and accept the related agreement. The Nintendo Account Privacy Policy applies. Some online services may not be available in all countries. Online play requires paid online membership.
Currently 6 people are about to buy this