Bonus program
Currently 2 people are about to buy this
Boulder Dash Ultimate Collection

The Boulder Dash® Ultimate Collection consists of two games, Boulder Dash® 30th anniversary™ and Boulder Dash® Deluxe™, with a combined number of more than 400 completely new levels!

Explore a multitude of unique worlds as Rockford™, the games' main character. Each world consists of 20 levels with different enemies, textures, and animations. Traverse through the caves by digging through sand and manipulating the environment to your advantage.

Read more below...
---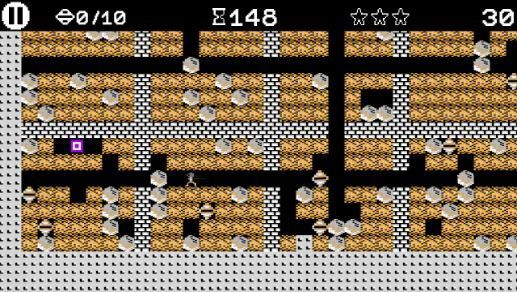 Avoid falling boulders and use them strategically against hostile creatures, collect valuable gems and to hunt for high-scores and advance to more difficult worlds.
---
Avoid falling boulders and use them strategically against hostile creatures, collect valuable gems and to hunt for high-scores and advance to more difficult worlds. In addition to the core mechanics of the original 1984 Boulder Dash®, you now have access to several helpful tools like the ability to freeze everything in place or dynamite to remove otherwise impassable terrain.
In Boulder Dash® 30th anniversary™, there are 10 characters to unlock and choose from, while in Boulder Dash® Deluxe™, Rockford™ is fully customizable through different kinds of clothing; a reimagined version of the 1984 model!
The original Boulder Dash® was created by Chris Gray and Peter Liepa and released in 1984 for Atari. It is now one of the longest running videogame franchises! The creators have also contributed new levels to both games for everyone to experience the spirit of their vision.

• More than 400 newly designed levels across 2 Games
• New gameplay mechanics and tools
• 20 stages from the original 1984 Version
• Many unlockable characters, upgrades and character customization
• 20 new stages by Peter Liepa, the developer of the first Boulder Dash® versions
• Several different worlds with unique textures, animations, and creatures
• Diagonal Walls and Movement