It's about time we brought the highly anticipated battle between hope and despair to the Nintendo Switch!

Danganronpa Decadence contains the three main titles in the legendary Danganronpa franchise, Danganronpa: Trigger Happy Havoc Anniversary Edition, Danganronpa 2: Goodbye Despair Anniversary Edition, and Danganronpa V3: Killing Harmony Anniversary Edition and also features the brand-new title Danganronpa S: Ultimate Summer Camp, a boardgame-style bonus game with all-new scenes and interactions between your favourite characters.

Read more below...

---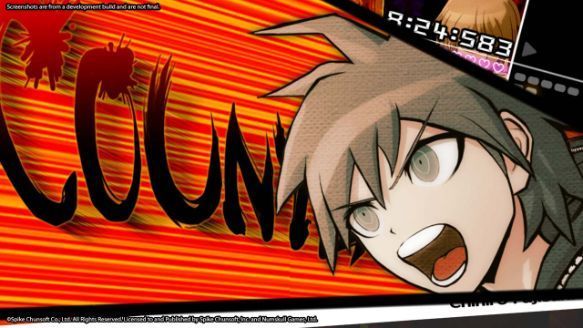 Celebrate the 10th Anniversary of Danganronpa with this exclusive Nintendo Switch four-games-in-one bundle.
---
Features:
In Danganronpa 1, 2, and V3, you and your classmates must participate in a killing game; the only way to survive is to correctly identify the killer during the Class Trial, and be the last one standing.

Each game comes with a gallery feature that allows you to view event illustrations, scenes, and listen to voiced dialogue.

Includes Danganronpa S: Ultimate Summer Camp, the 10th Anniversary title that's an expanded version of the Ultimate Talent Development Plan bonus content from Danganronpa V3!

Includes English text and Japanese and English audio.