Currently 3 people are about to buy this
Hidden Objects Collection Volume 2

6 More Great Hidden Objects Games In 1!

The exciting sequel to "Hidden Objects Collection for Nintendo Switch". The 6 full games that are included on the one game cartridge are:

• 1912 Titanic Mystery
• Family Vacation California
• Family Vacation 2 Road Trip
• Mary Kay Andrews: The Fixer Upper
• Emily Archer and the Curse of Tutankhamun
• The Mysterious Case of Dr. Jekyll and Mr. Hyde

This value-packed game includes six completely different Hidden Objects games into one for the Nintendo Switch platform. Each full-length game immerses the player in great stories while providing proven fun-filled entertainment that can only be experienced by superb hidden object adventures.

The individual Hidden Objects games can be played in any order.

Read more below...

---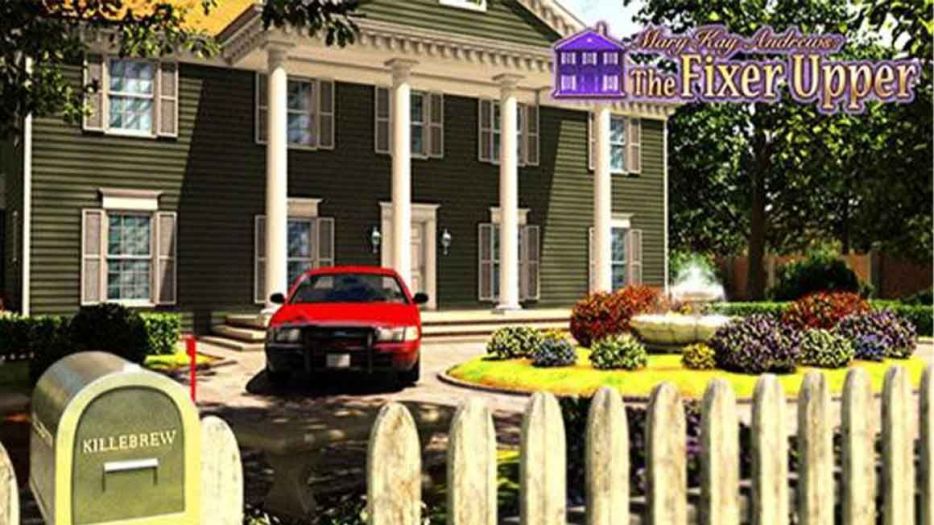 6 more great Hidden Objects games in 1
---
1912 TITANIC MYSTERY
A bomb is aboard the Titanic II, a replica of the famous cruise ship! You are the sole person who can find where the bomb is concealed.

Save the ship, and all aboard, during its maiden journey across the Atlantic Ocean. Search for Hidden Objects among original locations around the majestic ship to discover hidden diary entries and other clues to uncover the bomb`s location. Solve a century-old mystery in Titanic Mystery!

FAMILY VACATION CALIFORNIA
Join the Simmons family as they embark on their Family Vacation to sunny California in this family-friendly adventure. Hit the beach, take in a ballgame, and ride the rollercoaster at the theme park all before helping the family compete on the game show. Help Barb win the main prize and the whole family celebrate their great trip to California!

FAMILY VACATION 2 ROAD TRIP
From rainy Seattle to sunny beaches, desert roads, and mountain tops. Have fun in sun with the Simmons family, again! The Simmons family is at it again... they're taking their camper, hooking it up to their SUV, and going on a cross-country camping adventure! You'll be asked to help pack and get everything they'll need on their trip and enjoy all that Mother Nature has to offer. Travel through Montana, Idaho, Colorado, and more. Visit the most wonderful natural attractions in the world; Yellowstone Park, the Grand Canyon, and even catch a glimpse of a UFO near Area 51. Camp out under the stars and get back to nature in this family-friendly Road Trip adventure!

MARY KAY ANDREWS: THE FIXER-UPPER
Don't let criminals take away your Victorian mansion!

After her boss in a high-powered Washington public relations firm is caught in a political scandal, fledgling lobbyist Dempsey Jo Killebrew is left almost broke, unemployed, and homeless. Out of options, she reluctantly accepts her father's offer to help refurbish Birdsong, the old family place he recently inherited in Guthrie, Georgia. All it will take, he tells her, is a little paint and some TLC to turn the fading Victorian mansion into a real-estate cash cow. Before long, what started as a job of necessity will somehow become a labor of love and, ultimately, a journey that takes her to a place she never expected, back home again.

EMILY ARCHER AND THE CURSE OF TUTANKHAMUN
Help Lady Archer to solve the case behind the murder mystery in Egypt. Lady Archer is invited to Egypt to see the priceless treasure of King Tutankhamun by her friend Lord Carnarvon. She arrives to find her dear friend murdered, and the mask of Tutankhamun stolen. She's on a mission to solve the murder and find the missing mask! Collect evidence, examine clues, and solve intricate riddles as you move closer to the truth. Can you help Lady Archer to solve this case? Search scenes through 1920s Egypt, including excavations, tombs, and hotel rooms. Search for clues and missing objects to discover who's murdered Emily's friend Lord Carnarvon and find the missing treasure of Tutankhamun. With puzzles around every corner, players are also challenged to take on thrilling mini-games. The great gameplay is complemented by beautiful backgrounds and an engrossing soundtrack.

THE MYSTERIOUS CASE OF DR. JEKYLL AND MR. HYDE
Discover a horrifying secret! After a respected member of Parliament is found murdered, it's up to you to go on the search for the killer, the notorious Mr. Hyde! Step into the shoes of an inspector from Scotland Yard, and dive deep into the case to try to find out why Sir Danvers Crew has been killed. Search beautiful Hidden Object scenes in The Mysterious Case of Dr. Jekyll and Mr. Hyde! Can you crack the case and discover the horrifying truth?