Currently 8 people are about to buy this
Nintendo Switch Console Neon Red - Neon Blue1.1 Extended Battery Life

Warranty
Problem with your product? Don't worry! We'll collect and replace it, for
FREE
.
Bundle Offers

+
Nintendo Switch Console Neon Red - Neon Blue
+
Pokemon Sword
£320.70

+
Nintendo Switch Console Neon Red - Neon Blue
+
Pokemon Let's Go! Eevee
£318.70

+
Nintendo Switch Console Neon Red - Neon Blue
+
Just Dance 2019
£304.70
Includes Special Offers
Pokemon Sword
Save £2.00
£40.85
Pokemon Let's Go! Eevee
Save £1.00
£38.85
Dark Souls Remastered
Save £3.00
£26.85
Hyrule Warriors: Definitive Edition
Save £1.00
£38.85
Mario Tennis: Aces
£37.85
Nintendo Switch 1.1 Extended Battery Life Console
There's so many ways to play with the Nintendo Switch Console.
---
Enjoy the home console gaming experience, even without access to a TV. Nintendo Switch can transform to suit your situation, so you can play the games you want, no matter how busy life may be. It's a new era where you don't have to adjust your lifestyle to play games – instead, your console adjusts to fit around your lifestyle.

Enjoy games anytime, anywhere, with anyone! There are 3 different ways to play. The first is through your TV just like an ordinary console, using the controllers to play alone or with friends on a range of top class games that bear Nintendo's tried and trusted seal of quality.

Then, when it's time to leave the house – no problem, just take your gaming with you! The second mode lets you play tabletop. Just prop the console anywhere and use its built in screen and detachable Joy-Con controllers to have fun on any flat surface either at home or on the move.

The third mode is a traditional handheld experience. Just hold it like you would a phone or a Game Boy, view the games on the screen and work the buttons in handheld mode. Online multiplayer With a Nintendo Switch Online membership, you can play with friends far away and players around the world, access a growing library of classic NES games with added online features, enjoy exclusive offers such as TETRIS® 99 and Nintendo Switch Game Vouchers, and more!

Approx. 4.5-9 hours battery life. The battery life will depend on the games you play. For instance, the battery will last approximately 5.5 hours for The Legend of Zelda: Breath of the Wild.

Contents: Nintendo Switch Console (MOD. HAC-001-01), 2 Joy-Con controllers, Nintendo Switch dock, Joy-Con grip, AC adapter, HDMI cable and Joy-Con straps.
---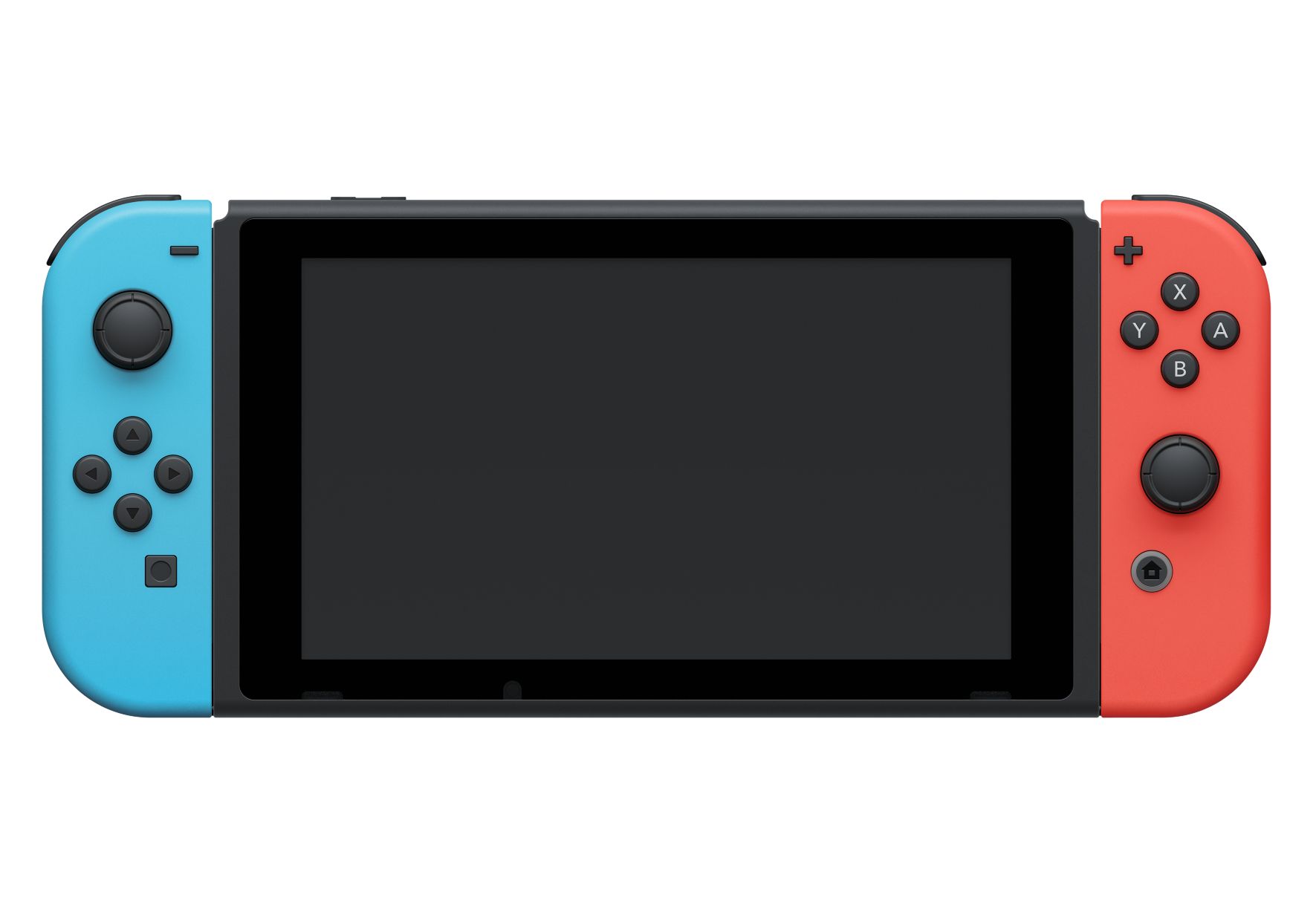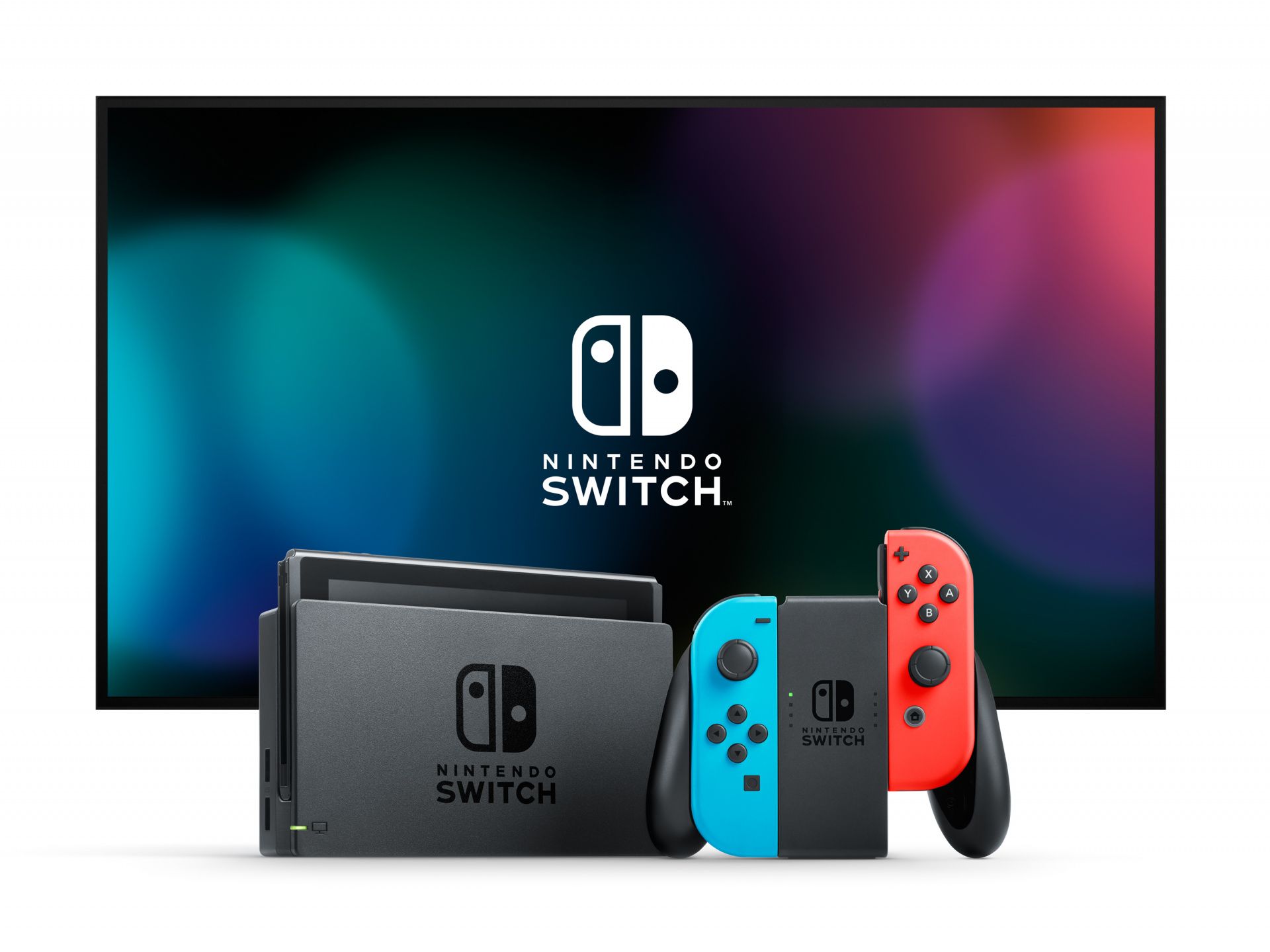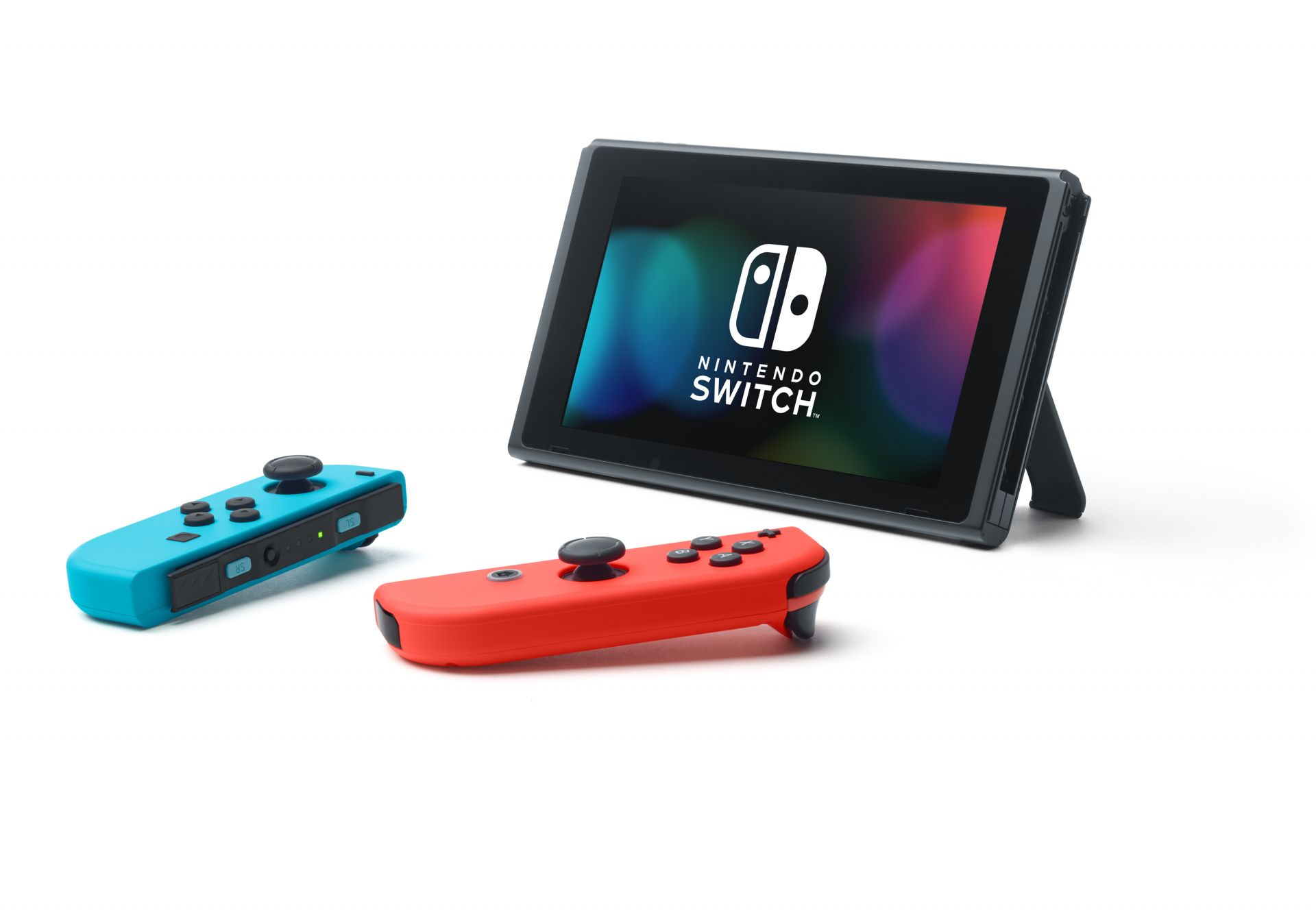 Currently 8 people are about to buy this