Bonus program
The popular Pokemon fighting game comes to Nintendo Switch with added Pokemon fighters and new ways to battle other players. Master the new fighting styles of Croagunk, Scizor, Empoleon, Darkrai, and the newly added Decidueye. New modes give you the ability to challenge your friends in intense competition. Duke it out with your favorite Pokemon Fighters in Team Battle. Then record and upload your favorite fights with the new replay feature. Take the battle on the road with the portable Nintendo Switch system or find competition online in the new Group Match Mode. Do you have what it takes to claim the title of Pokken Tournament DX champion? There's only one way to find out, and that's by stepping into the battle arena

Read More Below...
---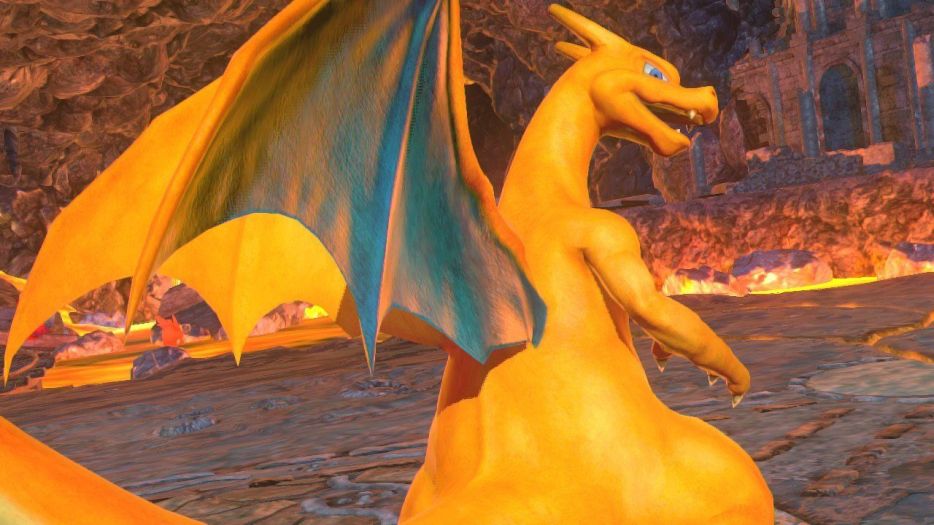 The popular Pokémon fighting game comes to Nintendo Switch with added Pokémon fighters and new ways to battle other players.
---

Take direct control of one of over 20 prized Pokémon fighters to defeat other Pokémon in action-packed arena fights. With Nintendo Switch, you can battle at home or on the go to become the Ferrum League champion!

A brand new fighter
Decidueye enters the battle, alongside all previous Pokémon from the Wii U and arcade versions.

New Support Pokémon
Litten and Popplio make their debut to lend their support in battle.

Team Battle mode
Pick three Pokémon and battle it out to be the first to defeat all your opponent's Pokémon to win in the new Team Battle mode.

Group Match mode
Find similarly skilled players in battle rooms for intense and fun battles online*.

Daily Challenges
Complete a variety of different daily challenges.

Watch battle replays
Hone your skills by watching other players' replays and share your best matches online* with the new replay feature.

Jump straight into battle
All characters and Support Pokémon will be available right from the start of the game.