Currently 112 people are seeing this product

Super Mario Bros. Wonder
for Nintendo Switch! Step into this world of wonder!
Join Mario and friends on a new 2D side-scrolling adventure full of wonder! Surprises await around every corner in Super Mario Bros. Wonder on Nintendo Switch.
Every course contains its very own Wonder Flower – collect one, and anything can happen. From moving pipes to tilting terrain, bouncing Hoppos to stampeding Bulrushes, skydiving to space walks, you never know what'll happen next. You might even transform into something totally new! Wonder Flowers are often hidden away within courses, so keep your eyes peeled for anything suspicious or out of the ordinary!

Gather up to three friends and have fun on one console! Play together co-operatively, reviving each other's ghosts in times of trouble, or even have Yoshi players give others a ride!* Or create an online room for up to 12 players, then invite your friends in to join the fun! Play courses normally to collect Wonder Seeds together, or turn any course into a race and compete to see who can achieve the goal first.**
---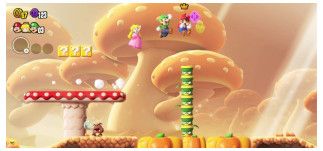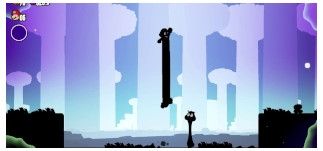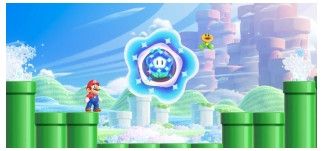 *Multiplayer requires one compatible controller per player. Additional controllers (sold separately) may be required.
**This software includes modes or features for which an internet connection and a paid membership to Nintendo Switch Online are required. Any online play modes require a paid membership to Nintendo Switch Online. To use online services, you must create a Nintendo Account and accept the related agreement. The Nintendo Account Privacy Policy applies. Some online services may not be available in all countries.