Bonus program
Currently one person is about to buy this
Armored Core VI: Fires of Rubicon Launch Edition + Special Customisation Tenderfoot

Armored Core VI: Fires of Rubicon - A mysterious new substance was discovered on the remote planet, Rubicon 3. As an energy source, this substance was expected to dramatically advance humanity's technological and communications capabilities. Instead, the substance caused a catastrophe that engulfed the planet and the surrounding stars in flames and storms, forming a Burning Star System.
Extra-terrestrial corporations and resistance groups fight over control of the substance. The player infiltrates Rubicon as an independent mercenary and finds themselves in a struggle over the substance with the corporations and other factions.

Pre-Order Bonus: Pre-Order Armored Core VI: Fires of Rubicon now and the following bonus content: Melander C3 G13 Special Customisation "Tenderfoot"
Melander C3 parts set (*Early unlock)
Emblem (*Early unlock)
Exclusive AC Decal
* Early Unlock: The parts set and emblem can also be obtained by progressing through the game.

---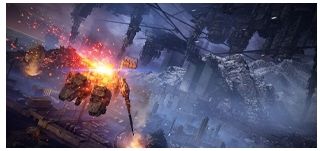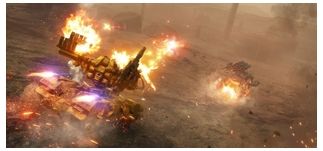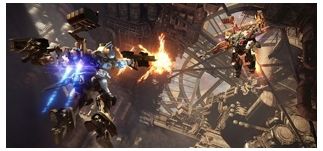 Launch Edition Contents:
Base Game: The base game is available on PS4, PS5, XSX•Xbox One and PC (PC Download Code in Box).
Art Cards: 3 Exclusive art cards depicting the world of Armored Core VI: Fires of Rubicon. Size 130x165mm.
Stickers: 3 Exclusive stickers featuring in-game emblem patterns.
Poster: An exclusive poster representing an Armored Core. Size 390x330mm.