Currently 5 people are seeing this product

Rainbow Six: Siege is an intense, new approach to the first-person multiplayer shooter experience. Choose from a variety of unique elite Operators and master their abilities as you lead your team through tense, thrilling, and destructive team-based combat.

Read more below...
---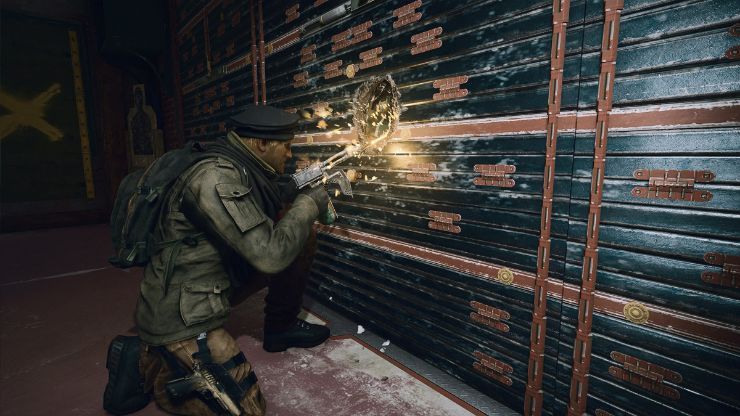 Master the art of destruction and gadgetry...
---
Master the art of destruction and gadgetry in Tom Clancy's Rainbow Six: Siege. Face intense close quarters combat, high lethality, tactical decision making, team play and explosive action within every moment. Engage in a brand-new style of assault using an unrivaled level of destruction and gadgetry. Whilst defending, coordinate with your team to transform your environments into strongholds. Trap, fortify and create defensive systems to prevent being breached by the enemy. Whilst attacking, lead your team through narrow corridors, barricaded doorways and reinforced walls. Combine tactical maps, observation drones, rappelling and more to plan, attack and defuse every situation.

Tom Clancy's Rainbow Six® Siege features an ever-expanding experience with limitless opportunities to perfect your strategy and help lead your team to victory. The game is optimized for Next Gen (up to 4K and up to 120FPS).

Dive into explosive 5v5 gameplay, high stakes competition, and thrilling PVP team battles. Tom Clancy's Rainbow Six® Siege features an ever-expanding experience with limitless opportunities to perfect your strategy and help lead your team to victory.

Rainbow Six Siege Deluxe Edition includes:
• The full game (all maps and modes).
• All 8 Operators from Year 1 (Frost, Buck, Valkyrie, Blackbeard, Caveira, Capitão, Hibana and Echo)
• All 8 Operators from Year 2 (Jackal, Mira, Lesion, Ying, Ela, Zofia, Dokkaebi and Vigil)