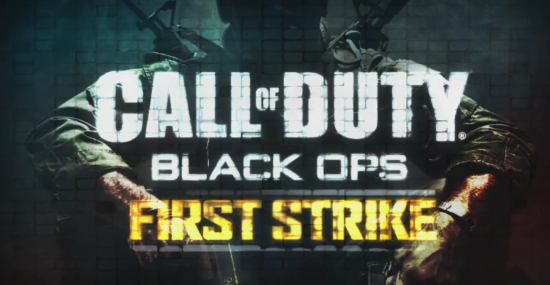 Call of Duty:Black Ops First Strike map pack (DLC) starts it's release schedule on 1st February and offers player four new multiplayer maps aswell as a new zombie map. This release trailer features Treyarch's Online Director Dan Bunting and Community Manager Josh Olin as they walk us through the new maps, These are Kowloon, Discovery, Berlin Wall, and Stadium.
First Strike starts it's scheduled releases on Xbox LIVE on 1st February, with PS3 and PC versions releasing shortly afterwards, If previous map pack releases are anything to go by then expect First Strike to release on PS3 & PC around the 1st March.
If You're looking for an excuse to buy Call of Duty Black Ops then this additional content could be you just the ticket..
PS3, Xbox 360 & PC versions available