Black is back: The term 'film noir' was first applied to Hollywood movies by French critic Nino Frank in 1946
Although it would be unfair to label the Rockstar of the past as a one-trick pony, you can't help but admire how far the label has come this generation. Whereas its presence in the previous generation seemed to revolve almost entirely around its all-conquering Grand Theft Auto franchise, this time out, it's managed to diversify things considerably.
Okay, GTA IV and its expansion packs may well still be it's biggest money spinner, but unlike before, Rockstar has enjoyed noteworthy success in other areas as well. A good case-in-point is Red Dead Redemption. Although comparisons can be drawn with GTA thanks to its massive open-world environment and the plethora of activities you can get up to in it, its Western styling and pacing offered gamers a gameplay experience that was every bit as deep, broad and enjoyable as a GTA game, but was considerably different as well.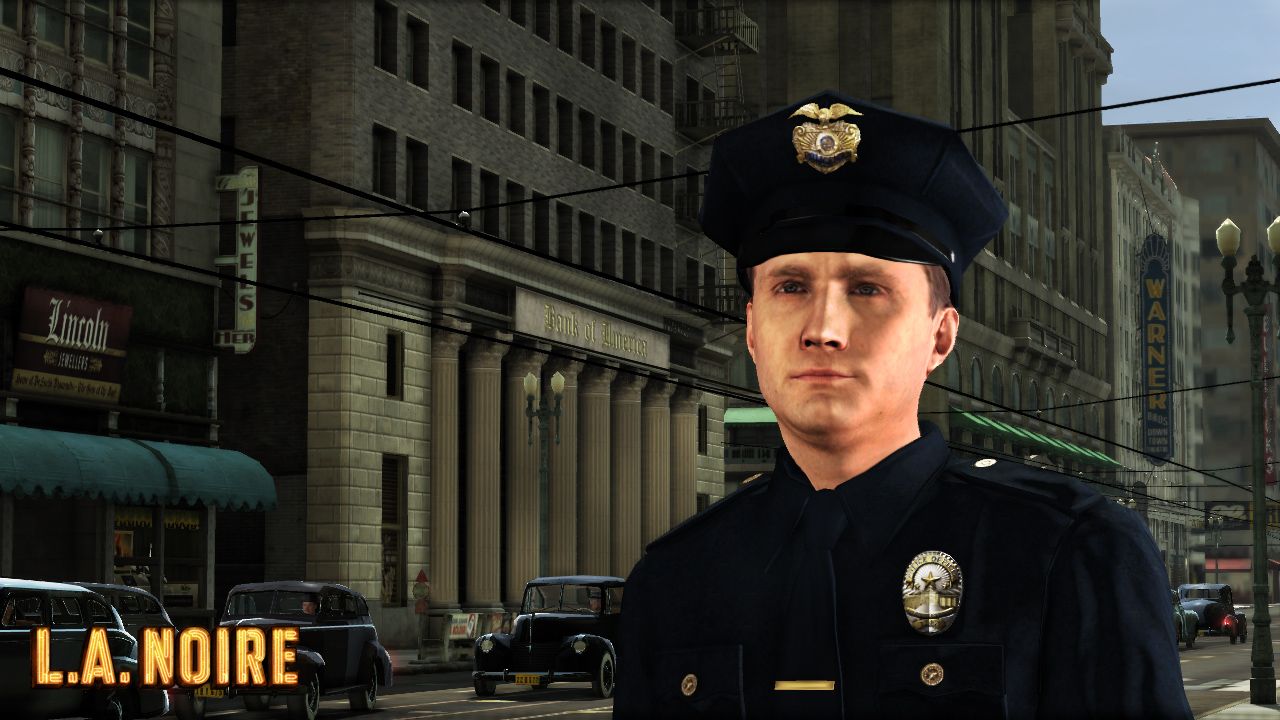 And it's something that Rockstar is clearly hoping to continue with LA Noire, Team Bondi's crime-busting title that is now coming to the end of its lengthy development cycle. As has been well documented, in much the same way that Red Dead Redemption tapped directly into the vibe of the Wild West to create something different, so LA Noire takes many of its cues from the Noir crime films of the Forties and Fifties.
Playing LAPD detective Cole Phelps, players will be exposed to the seedy world of 1947 LA and Hollywood, picking your way through a murderous web of sin, vice and corruption – just as you'd expect in a noir flick of the period.
All the elements you'd expect just such a game to have are all faithfully recreated: dramatic jazz music, good-cop-bad-cop routines, a cast of characters that ranges from no-bullshit coppers, to trigger happy gunmen and hardened gangster types.
Now obviously, there's nothing dramatically new about any of this information – but whenever we lay eyes on LA Noire, it's hard not to be impressed by how nicely it's shaping up, as these new screenshots and the game's most recent trailer demonstrate.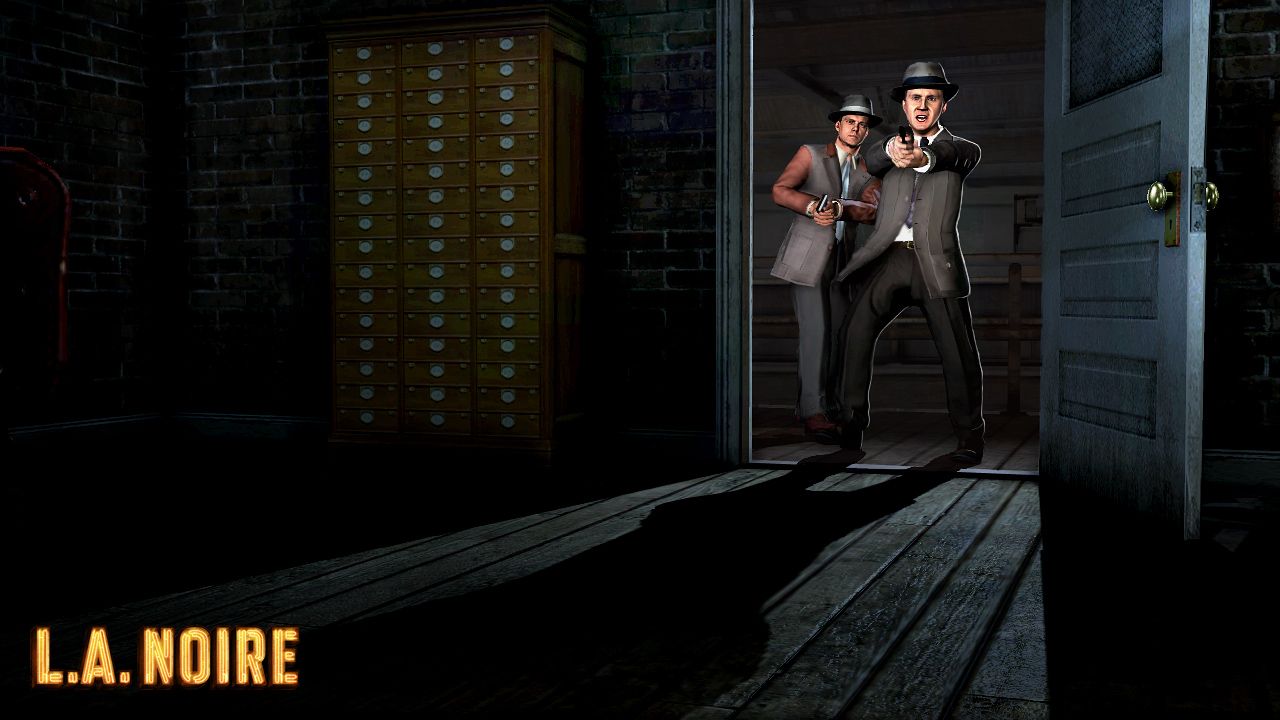 Indeed, as if to underline just how good it's looking, Rockstar proudly proclaims that LA Noire's latest trailer was shot entirely using in-game graphics, with the facial expressions and general animation and detail of the characters shown in it looking especially convincing for a videogame.
This in turn looks set to be joined by a play style that is as focused on investigation as it is raw action. Characters will need to be interrogated and questioned – which in turn should work a treat with the detailed facial and body animation – and crime scenes sifted through in order to get at the truth.
There will be action aplenty as well, with Rockstar's traditional shooting mechanics back in full effect. However, when seen in the context of its setting, and the way Team Bondi is attempting to capture the investigative side of things, the potential of LA Noire is clear to see.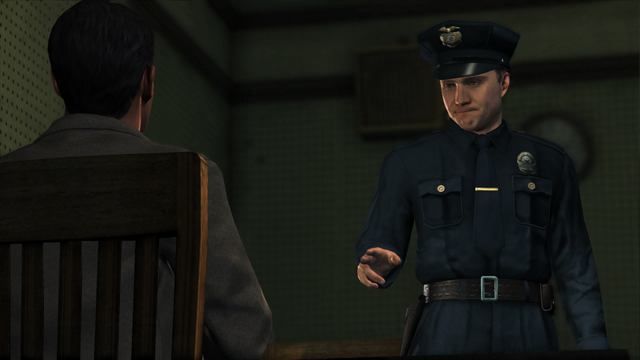 Of course, there will be those who will wish to point out that Rockstar's PR machine is very adept at promoting its games, especially when it comes to pulling off pitch-perfect trailers – which in themselves offer no guarantee of great gameplay. And in that regard, there's no denying that the most recent one especially does look slick and well directed.
But then, it should also be remembered that all those games Rockstar spends months, even years, meticulously hyping up also have a knack of living up to that hype (or at least, coming very close to). And certainly, it's a trend we hope continues with LA Noire.
One thing that looks to be particularly noteworthy in LA Noire is the score, and the way it's been integrated into the gameplay process.
Given the period, it should be no surprise that the music is jazz, with the bits of it heard so far sounding like it's been lifted straight out of a film of the time. However, it's the way it's been employed that's of the most interest.
When investigating, should you walk past an object of interest, the music will increase in volume, alerting you to it. And while it might not sound like much, it sounds like a potentially interesting way to integrate your character's natural detective instinct into the gameplay without it being too unsubtle.
In much the same way Red Dead Redemption offered gamers the chance to live out their cowboy fantasies, so the prospect of being injected into a Forties-style Noir film, rubbing shoulders with flirtatious femme fatales, gruff cops and thuggish gangster types as you pick apart the seedy layers of intrigue and corruption (moral and otherwise) does sound rather tasty. Let's hope that's exactly what we get when LA Noire arrives next year.
Wanna read more? Then 360 Gamer is available at all good newsagents